Hello William,
While working with the slice shape I realized that it won't react physically correct, if it is rotated before it is attached to a body.
Therefore I reviewed your code and I think I found the problem:
You used the expression localAxis.y in the Method getFarthestFeature to decide which Feature should be returned. This only works if the local X-Axis is (1,0) or if you rotate localAxis first:
While I reviewed your code I didn't understand your calculations of the radius. Maybe I just don't understand which radius should be calculated. Please correct me, if I'm wrong.
In Line 70 the radius is calculated the following way:
In AbstractShape it is written that the radius should be the maximum radius. The orange line should always be greater than "radius - center.x", shouldn't it?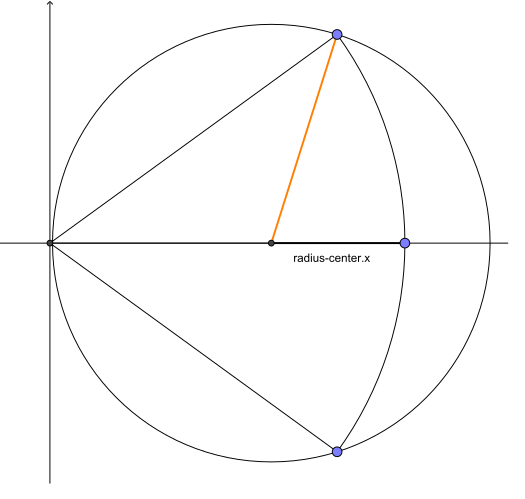 Therefore I suggest the following change:
There should be a similar situation in getRadius:
Here I think the only possible situation where the radius isn't the maximum distance beween the given center and one of the vertices is if the center is in the shown region: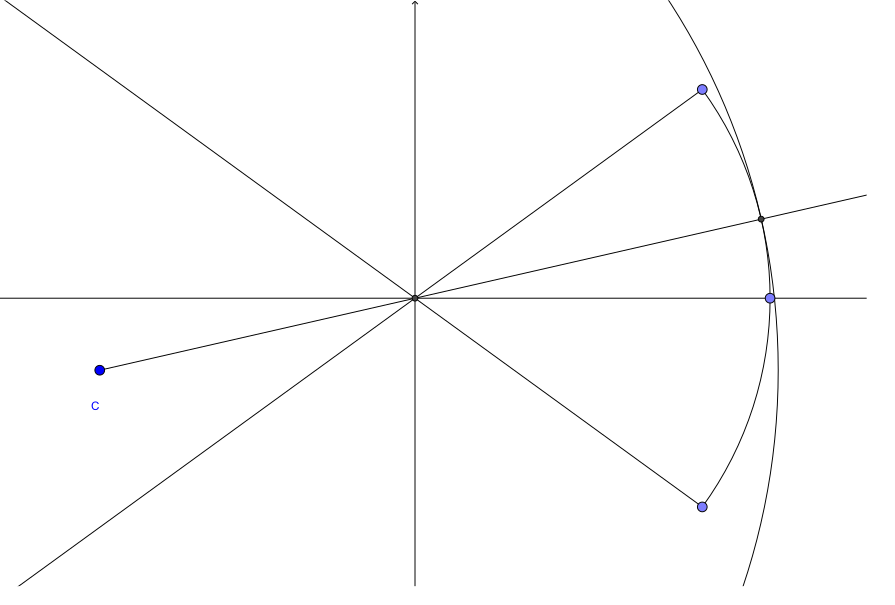 Therefore I would check if Math.abs(center.getAngleBetween(localXAxis))>=Math.PI-alpha to decide which way the radius should be calculated:
Anyway Dyn4j is one of the best things I learnt so far.
Best regards Andreas